Discussion Starter
·
#1
·
Hi all.
I originally did this mod to a P-3AT to make it quit banging the tar out of my cases so I'd have less trouble reloading them.
However, I've since come to believe that it drastically reduces failures to eject and other malfunctions, not to mention being easier on your brass.
It involves the upper, inner top of the barrel hood, above the feed ramp. This area, from the factory, has a pretty sharp edge, and is what causes most of the dented brass. As the barrel "tilts" upon unlocking, it levers against the brass, which is still engaged to the extractor. Ouch! Contact and dent.
Since this P-3AT is absolutely
flawless
with anything I feed it, I believe this is helping it eject properly, too, and also reducing brass to the face.
Here's a look at a factory-new barrel, and the worked one, the factory one on the left: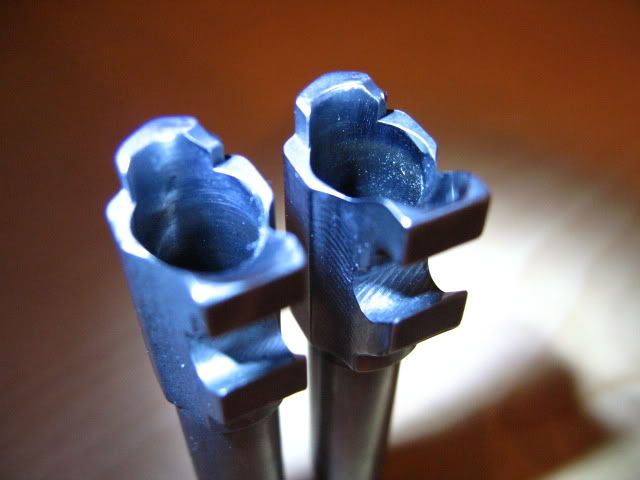 With Blue Line: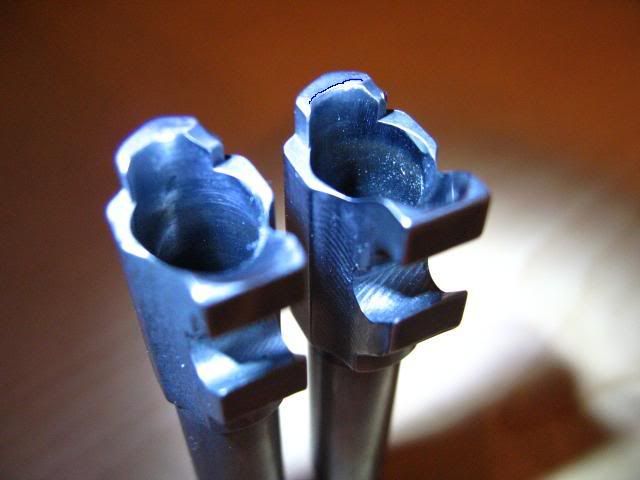 Here's a closeup of the two again, straight from the rear. This time the factory barrel's on the right: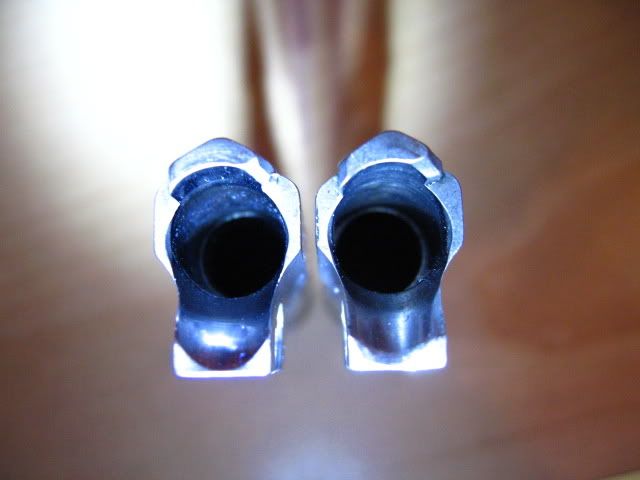 With Blue Line: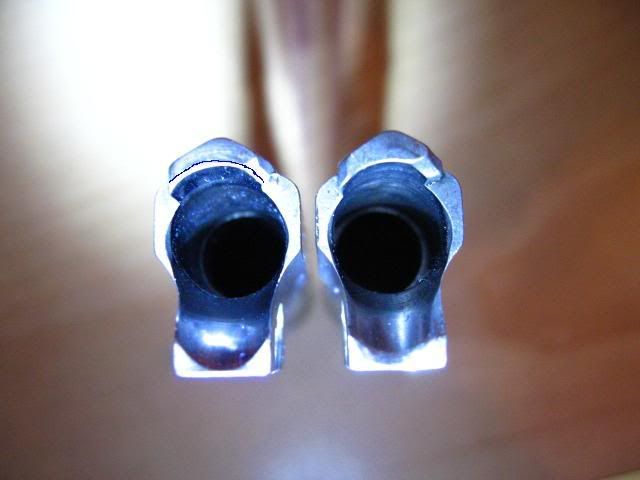 Now the tricky part. The metal removed can't extend to the actual end of the barrel, or on the actual sides of the barrel hood. This would affect lockup, NOT good news! Here's a shot of the underside of the hood, and you'll notice it's no longer flat, but rather is "ramped" smoothly, delaying contact with the case until the barrel is unlocked fully: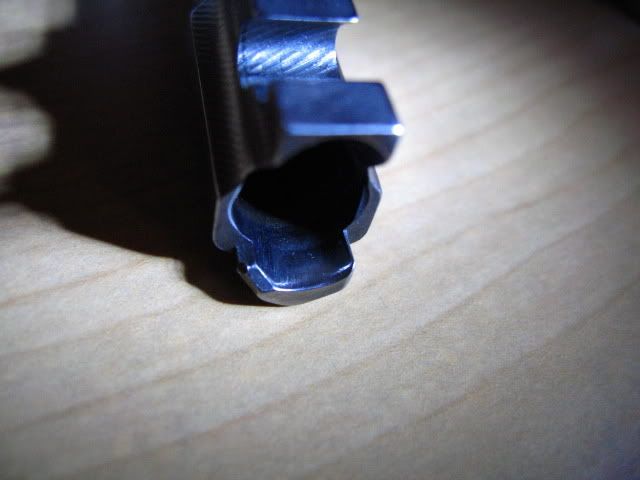 Yet another look, straight from the side this time: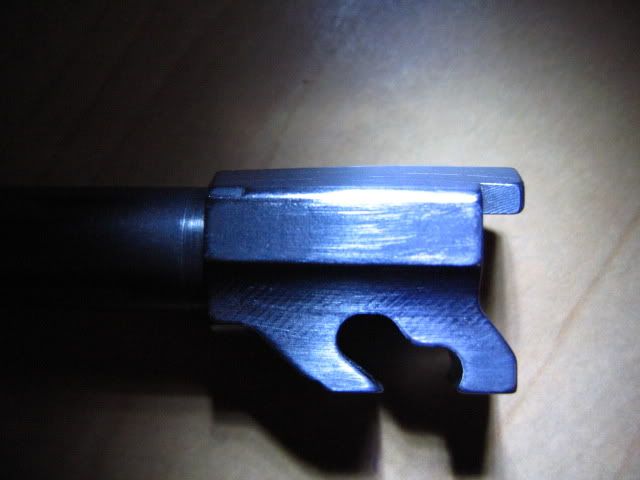 This is best done with fine needle files, and NOT the Dremel. If you elect to do this mod you'll notice the slide comes back more easily than before; that's because it's not hitting the case with the hood and dragging along the brass before it ejects.
This also removes the downward push given the empty brass as it attempts ejection; after the mod my brass started flying high and to the right, every time.
I hope this is clear... this isn't a mod that's crucial, but it DOES improve your pistol's reliability. Just take your time and shape the inside of the ramp slowly and smoothly, being sure NOT to completely eliminate the flat face at the back of the hood, or the flats on the sides. You'll take PART of them off, but not all.
Oh yeah: for those worried that this will hurt your barrel by being banged with the slide in a now-thinner hood, don't worry. The barrel and slide are stopped by the barrel lug on the assembly pin, and the sides of the barrel take up most of the impact of the slide.
At least, over 200 rounds have gone through THIS barrel with no visible extra wear!
Flyer